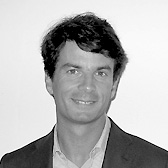 Mathieu Debonnet - Founder and President
Born in 1972, an entrepreneur and activity development professional with more than 20 years of experience in renewable energy and other industrial secotrs, Mathieu has especially in charge of the implantation of production units and of commercial development in Asia for ALLIOS, the first French independent manufacturer of paints and coatings. Mathieu created ALTUS ENERGY in 2008 and THIRD STEP in 2012. He has a very complete expertise in the development and operational management of photovoltaic power plants, in structuring, negotiation, and follow-up of EPC contracts, in debt and equity financing with banks and investment funds, in due diligence management, in the assessment of solar power plants. Apart from his professional activities, Mathieu practises sailing, windsurfing and cycling.
Master degree in International Business

–

SKEMA (Sophia Antipolis)

–

1996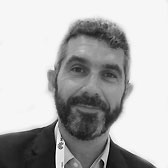 Hervé PODRAS - Secretary General
Born in 1972, Hervé has almost 20 years of professional experience in areas as varied as industrial computing, specialty chemistry and renewable energies. He has occupied several functions in marketing, export and management. He is currently in charge of the implementation of project funding files and their administrative, legal and fiscal follow-up. He assists the President in the daily management of the company. Hervé occupies his free time with fitness, reading and cinema.
Master 2 in International Affairs

–

University of Provence (Aix-Marseille I)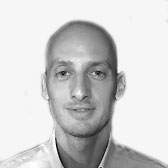 Sébastien Moll - Operations and Maintenance Manager
Born in 1976, Sébastien has been directing the technical operations of the whole group since the creation of the company. He oversees the maintenance and monitoring teams which mesh the whole of the territory, supported by several technicians. He is a recognized professional of general electricity and photovoltaics in particular, with over 20 years of experience in this field. He also ensures the design of power plants, the implantation layouts as well as the choice of equipment, and ensures the respect and the application of guarantees by the manufacturers. Sé practises submarine hunting and Krav Maga.
Electrotechnical BTS (Advanced specialist degree) – Nice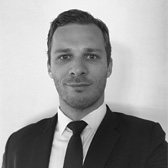 Arnaud DAUDON - Administration and Finance Director
Born in 1986, Arnaud has almost 10 years' experience in the automobile and audit sectors, within SMEs and international industrial groups. Initially trained in the scientific and then financial fields, he has been a Financial Auditor, Financial Controller, Finance Manager and head of a Finance and Controlling department. Currently in charge of Financial and Administrative Management at Altus Energy, in a period of strong growth, his role is to implement a robust structure able to drive its long-term performance. Arnaud plays football and runs in his free time.
Master Audit & Conseil – ESCP Europe (Paris)